Not your typical startup story.
A brief look at the history of Muuver.
You read the team page because you want to know who the team is, correct?
So, does a dry "resume-bio" paragraph tell you who a person or team is?
I don't believe so.
As CEO, I've had to learn the hard way that bios and resumes just tell me what a person has done in the past (and sometimes that's not even verifiable). 
What it doesn't tell me, is who they are, which is more important for "cultural fit" into smaller, early-stage companies like ours.
So, rather than display the same-old tired, short, resume-bio-type team pages that you see everywhere else, I've decided to tell the story of how our team came to be and who each of these people are for me and our project. 
So here is the story of our team, in chronological order, beginning with… me.
Paul Marek
Mad Entrepreneur
Founder & CEO
This is my team. But since Muuver is all about you, they are your team too.
Here's how I select them for you:
I don't care if they're green, blue, orange or purple, from Venus or Mars or Uranus, sideways, backwards, broken, giant, tiny or square. My formula is simple:
If A+B+C=D, then they're hired, where;
A = they're passionate about our idea
B = they want to do their part like the world depends on it
C = they aren't an a**hole
D = perfect fit
If either A or B or C is missing, it can't equal D (Decision to hire)
All of the great people you'll meet below have a wide range of diverse backgrounds and/or identities that fit into at least one or more of the previously-mentioned colours, shapes, sizes or types… except a**hole. They leave that to me.
My background?
I've never been a "founder". I'm a "serial-utopian-idealistic-unrealistic-entrepreneur-dreamer-inventor".
Someone has to be the visionary dreamer.
But "founder-with-a-successful-exit" – no.
I haven't achieved any academic accolades greater than Grade 15.
I had at least 20 or 30 jobs before 2000, when I found web-development and SEO as my left-brain/right-brain saviour. So I've done a handful of small-business web-dev projects since then.
Previously…
Previous to 2000, I was also; a Waiter, a Realtor, a Mortgage Consultant, a Life-Insurance Salesman, a Network Marketer, a Limousine Driver, a Graphic Artist, danced as Scooby-Doo at Canada's Wonderland (zoinks!), a Power Quality Specialist, a Manufacturer of Energy Efficient Lighting (in my living room and bedroom), an Auto-Assembly-Slave-Monkey (twice – no offense to anyone who does it), a Closet Rock & Roll Star, an Auto-Detailer-Extraordinaire, a Champion Kart Racer, a Jack-of-All-Trades-MacGyver-type, a Conspiracy Theorist, a Recovered Conspiracy Theorist, a Recovered-Recovered Conspiracy Theorist and a Dad to the sweetest string of fur-babies that were ever created by a god nobody else but me believes in.
And… I've also spent more than 25 years thinking about how to build what Muuver now is, ever since I first saw "the internet" back in 1993, when I said…
"HOLY F***! There's finally a way for people to gather together around the world as a common voice to hold bad companies accountable!"
But it never happened.
Ever since that rapturous vision I had back in 1993, I've gradually sunk into an ever-deepening realization, shock and sadness that instead, we took the blue pill and we've actually just let big-brother happen rather than use the internet for the common good.
Well f*** that.
We've given it away so we can get it back, but the key is to take control of our personal data on the blockchain. Even Sir Tim Berners Lee, Inventor of the Internet just last year (2017) said that THE NUMBER ONE PROBLEM on the internet is that "we've lost control of our personal data".
Well, Sir Tim, blockchain and decentralization are here to stay and I promise you that I intend to fight until my last dying breath to make sure that there is a safe and secure way for us to all take control of our personal data, our personal privacy and our personal value, and, that the internet is used as a tool for positive, democratic, decentralized control of our societal institutions for the betterment and true equality of opportunity for everyone.
I hope I can do you proud, Sir Tim, and thank you for the gift you've given humanity – we promise to take better care of it from now on.
And these are the people who are helping you, and everyone else take care of it, listed in order of appearance in the story that is now Muuver…
Tony DiOrio
Obi-Wan
Executive Vice President
Tony has been with me since the beginning of things getting serious in 2011 with the creation of muuver.com.
That Tony had a background in the pharmaceutical industry made me cringe, but he learned great skills there doing research and compliance assurance on clinical trials of treatments for some of the most dangerous pathogens out there.
These were also the perfect skills that I needed someone to have in order to do the deep digging for finding key info and insights about some of the crazy things we needed to know about that we probably shouldn't know about, while at the same time making sure that no-one knew about what they shouldn't know about us while we did all kinds of things right in front of them.
Not to mention that his passion for this endeavour is equal to or greater than mine, his ability to provide supportive feedback on my wild ideas, as well as his cautious, virtuous guidance around some of the squirrely hair-pin corners I've encountered while driving this Formula-1-like super-machine around this insanely maddening race-circuit called "startup life", has been absolutely key to getting us to where we are today. Without him this would not be.
Thanks, brother Tony! The checkered flag is near!
Laura Mark
EX-GF
Designer
While she was my girlfriend (now ex), I was pretty sure Laura worked for the CIA to do psy-ops on me at one point, and I haven't totally ruled it out yet, but she's a damn good designer so I keep her handy (but away from my iPhone).
Her CIA cover is that she does awesome design work – including Coca-Cola's displays at many of the recent Olympics, and has also done design work on projects for Samsung, LG, Cadbury, Nestle, Walmart, SC Johnson, Cineplex, Home Depot and Labatt.
She currently runs her own business, creating POP, packaging and marketing materials for clients such as Flow Water, SimplyProtein, Cineplex, Merrell and NYX Cosmetics. She's also got a side business designing some of the coolest handmade recycled jewelry a dude or dudette would ever wear – check her stuff out at PinkDaisyDesigns.ca.
Rick Shea
Calm Sensibility
VP Revenue
Rick, Rick, Rick.
What would I do without Rick?
If you've ever been to a startup networking event in Toronto in the last 5 or 6 years, you've met Rick, and then probably had coffee with him too. He's the consummate networker and connector who has a passion for helping people.
I met Rick at StartUpDrinksTO in January 2017 and we clicked right away – it was obvious that we shared the same beautiful choice of cranial presentation – "forehead brothers" as it were.
Over a beer or two, Rick genuinely listened intently to my idea, liked it, and wanted to help make it happen. And he got to work on it right away, introducing me to the people I needed to meet, helping me think about what needed to be considered for the growth and sales aspect of things, and made sure we had quality beers and great food while doing it.
Since then, Rick has become a brother-father-uncle-psychiatrist-angel-on-my-right-shoulder that I trust with my life. He's been selflessly loyal and graciously willing to work through the many tough times to help bring my crazy vision into reality. We've become friends off-the-clock and have spent more than a few beers enjoying our mutual love of live music with buddies.
I am forever indebted to him eternally – or for the next five years, at least.
Thanks Rick – it's been a true pleasure working with you on this.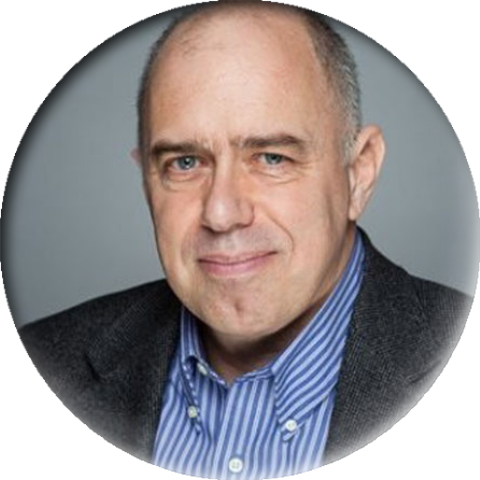 Catherine Chen
Blockchain & Compliance Star
Data Governance Specialist
Catherine is only passionate about 18 things, but luckily for us blockchain and information governance are two of her greatest.
Just ask any one of the many people who know Catherine either from her days at Baker McKenzie, Toronto as their Data Governance Specialist, or as the world's smallest but fiercest blockchain-and-data-governance evangelist that ever lived.
Her other passions include cosmetics, fashion, meeting and helping people and watching the mesmerizing city traffic that hypnotizes her north-facing view of our beautiful and wonderfully excellent city of people from around the world. For real. She watches traffic to relax. No kidding.
Catherine was recommended to me by a few people in the Toronto tech startup scene, knowing how passionate she is and seeing that that her passions are very much aligned with what we are doing.
Ms. Chen provides us with everything we need to know about meeting our mandate of being completely compliant in all respects regarding information governance and regulations, and her knowledge has been invaluable for helping caution and protect us against many of the dangers of being a large-scale international data handler and custodian. She has also introduced us to several key people whose professional services we are now working with in support of our growth. She is our connection MACHINE and our biggest evangelist! We are extremely lucky to have her on board.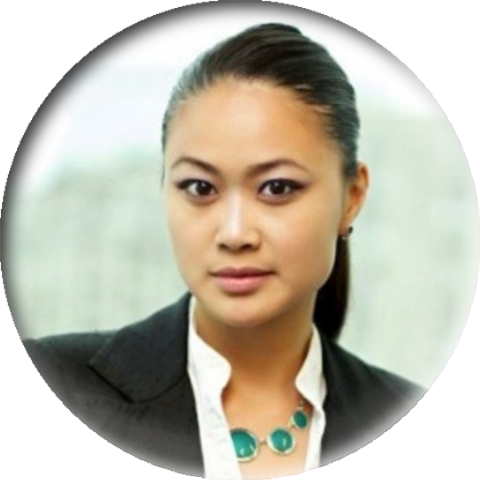 Keith Qu
Code Samurai
Director of Data Innovation
Keith is a Machine. A Warrior. A Weapon.
There was something really intense I liked about Keith right away…
I also met Keith at one of the local TechTO startup events, but only very briefly. He had been selected to give one of the many "10 second pitches" that are entertainingly facilitated by the hilarious host of the event, and Keith bravely stood up in front of hundreds of people to pronounced that he was "a newly graduated data scientist who had been an economist but he was bored of it so he wanted to see what he could do with big data instead".
My heart stopped.
After just speaking with Rick that week about how we needed to hire an economist and a data scientist to help us figure out a lot of the intricacies of paying people for things on our platform, I immediately knew that I wanted to have Keith BADLY, and I would do anything to get him. Anything.
At the point in the event when the host invites the all guests there to meet the people beside them as a way to ease into the networking for the evening, I totally ignored the person beside me, and instead got up and went over to push aside the person who thought they would be talking to Keith. Then I shoved my card into Keith's hand and vehemently said to him "we need to talk". Keith looked at me like I was insane and said "ok, thank you".
And then I didn't hear from him. So I got resourceful and figured out who he was on LinkedIn then messaged him a few tasty tidbits about what we were doing.
Ever since, Keith has been hungrily and intensely researching, testing and playing with the potentials of our data analytics, and he is equally as intense and passionate about what we are doing with your data as well.
His recognition that decentralized systems have huge power for change has got him inspired, but he also recognizes that protecting all of our data with blockchain is key to making sure that the change stays positive. When I asked him in front of a crowd at a recent event if he thought what we were doing was interesting and good, he answered "HELL YEAH".
He's a closet conspiracy-theorist too. I can tell. I think that's why I knew I liked him.
And that's the story of our growing team so far.
Below, is our Advisor Team that also provide the invaluable help, insights, experience and support that I need to make this happen. I appreciate their belief in what we're doing and will spare you the further ramblings of my storytelling.
I'll let their titles and details tell their part of the story…
Dr. Ann Cavoukian Ph.D.
Creator of 7 Principles of Privacy by Design
ADVISOR (Privacy & Security)
Information and Privacy Commissioner of Ontario (1977 – Jul 2014)
Executive Director,
The Privacy and Big Data Institute (Jun 2014 – Jun 2017)
Faculty Fellow – Center for Law, Science & Innovation,
Sandra Day O'Connor College of Law, Arizona State University (Mar 2017 – Present)
Senior Fellow - Ted Rogers Leadership Centre,
Ryerson University (Jun 2017 – Present)
Distinguished Expert-In-Residence,
Privacy by Design Centre of Excellence, Ryerson University (Jul 2017 – Present)
Creator of Global Privacy & Security by Design  (2019 - Present)
Jason Voiovich
Futurist, Author, Researcher
ADVISOR (Marketing)
22+ years experience in marketing intelligence and research, specializing in product development, new venture strategy, brand valuation and business modeling.
Joseph Welter
Investor, Philanthopist
ADVISOR (Business Strategy)
Managing Partner (Retired),
Deloitte, NJ