A whole new way of thinking about
engaging & growing your audience.
LET FANS PARTICIPATE IN ENGAGING CONTENT THEY SHARE ON SOCIAL
A new way to grow your audience and revenues by letting your fans
participate and engage with you directly using fun, sharable content.
Engage your audience by playing our fun Rate & Rank Games with fans.
Let fans participate and engage directly with you using our fun and addictive Rate & Rank Games that you create!
It's as easy as 1, 2, 3… with 4 (below) as a BONUS.
you create and share a list of items or topics that your fans first rate
(e.g. – rate each driver in a list of Formula 1 drivers) 
fans then drag & drop the items to rank them based on your criteria
(e.g. – rank drivers by who you think will win the race this weekend)
fans then engage further by comparing their results to you, other fans or your whole audience to see where they stand – you can even engage fans further with prizes for winners, etc. 
then…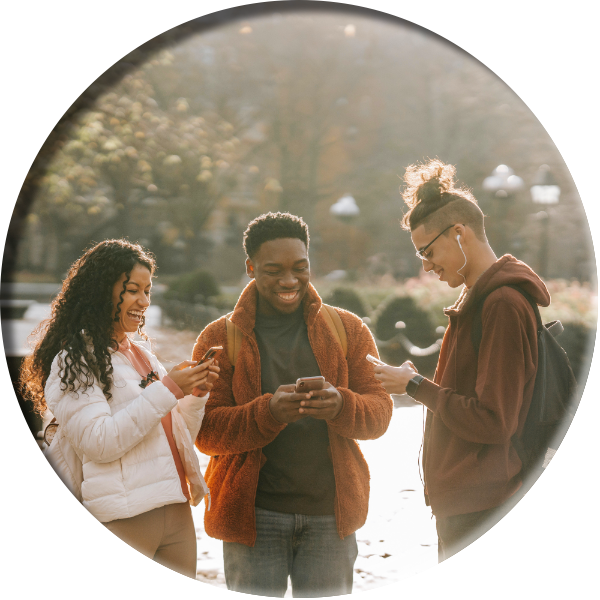 4. Grow your channel with exposure to your audience's entire friend network.
After engaging them through interactions with your Rate & Rank content, ask fans to share their game results to their social channels. This shared content is designed to invite their friends to discover and engage with you as well to further help grow your audience.
Muuver makes it worthwhile for your audience to engage with you.

We make your audience's opinion far more valuable to them than to you…  because we'll pay them for it.
We help people secure, control and earn money with the personal data they create online every day – and their most monetizable data is their interests and opinions – their "psychographics". 
Therefore, our trust-generating system incentivizes and make it easy for people to share their opinion a lot of things, including your engaging content.
Making it worthwhile for your audience makes it extremely worthwhile for you. Discover entirely new audiences.
With people providing analytics consent on all that highly accurate psychographic data they create, you can now use our DataSage Analytics tool  to discover and invite new audiences with very specific interests directly related to your channel.
Imagine finding and inviting new audiences with specifically indicated interests in the topics of each of your episodes!
Earn additional revenues through our influencer referral program.
You'll be asking your audience to create a Muuver account so they can engage with and share your game content. Get paid for each user you refer to us, plus get substantial additional bonus revenues at key referral thresholds such as 1K, 5K, 10K, 25K, 50K and 100K new registrants.
Because you'll consistently be referring people (we hope) to help grow and engage your audience – we want to form a very mutually beneficial ongoing relationship with you. We want to collaborate with you to imagine and create even better tools to help you – and us – grow together.
So connect with us below – pre-register to be one of the first to engage and grow their audience like never before.
to be notified when you'll get access (opens in early 2022).
GROW YOUR AUDIENCE WITH ENGAGING, SHARABLE CONTENT
Beta access for early registrants. If interested please contact us now.