For Sports & Entertainment
Increase your audience & revenues by letting fans
share their ratings and reactions directly into
broadcasts from almost any platform.
Be an innovation leader.
Request early access now to change the game to your advantage.
Pre-launch access is limited.
Approved pre-launch accounts will receive first year of services free.
Make it super-easy for fans anywhere to participate directly in your live event.
The Muuver #DataTag rating system lets fans engage in your live event wherever they are; in the stands or at home, locally or around the world, on your website or app, and even by social media, SMS, chatbot or the Muuver app – almost anywhere hashtags are used.
Incentivise fan participation with live fan sentiment graphics right in broadcast.

Fans will want to participate when they see that their ratings and reactions will affect and appear directly in the live broadcast.
By aggregating fan ratings from across platforms in near real-time, our #DataTag rating system enables fan sentiment score graphics about athletes, teams, 
officials and even sponsors to be displayed directly in 
live broadcasts and streams. 
Analysis of this data can also go 
much deeper to understand fan sentiment, tastes & 
interests about virtually any range of cross-referenced topics – which allows for deep discovery of niche audiences for more focused marketing.
Increase revenues by offering Sponsored Fan Experiences to your event sponsors.
Fans can use our #DataTag rating system to participate live in the outcome of any number of in-event fan 
activities we call "Sponsored Fan Experiences", 
such as "Fans Choice Player of The Game, 
sponsored by Brand X".
Get fans deeply engaged while increasing revenues while providing even greater value for sponsors with a participating audience list for post-event marketing campaigns.
Provide even more value to event sponsors with engagement analytics and between-event RatingGames.
Identify and stay connected with fans who participated in your event. 
Discover hidden niche audiences for cross promotion or laser-targeted campaigns.
Create even more fan data by offering our 
interactive "Rate & Rank" games that engage 
audiences between main events. Minimize 
complexity while maximizing utility.
Get your 
sport or event free exposure on social 
media from trusted friends.

Allow your fans to contribute to your live event directly from their Facebook or Twitter posts, getting 
your sport or event extremely valuable but 
free brand exposure and trusted influence 
across their entire friend network.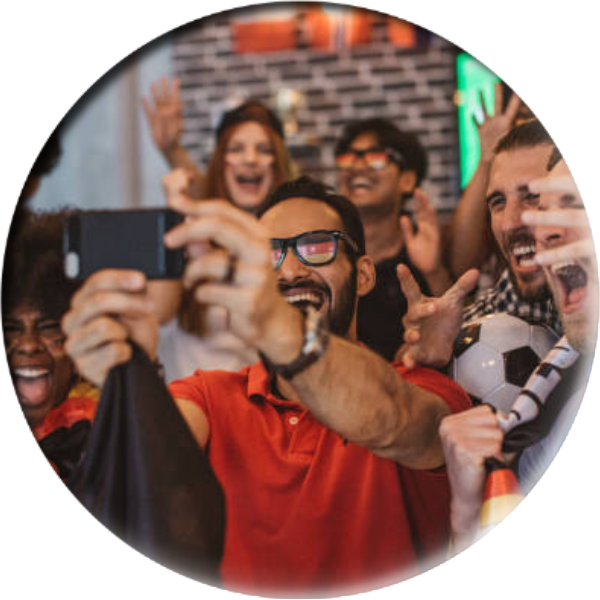 We make it worthwhile for your fans to participate again and again.
Our holistic approach to ethical data use
 allows users to provide fully-informed data 
analytics and marketing consent to their 
valuable first-party quantified sentiment and 
interest data. This "future-proofs" data use by 
following "Privacy by Design" principles.

People trust how their data is being used so they'll be more willing to participate whenever they're invited to.
Get early access for your organization now
Get notified of your access priority status (avaialble in mid 2022).
Be an innovation leader.
Request early access now to change the game to your advantage.