The most accurate & compliant psychographic ad targeting possible.
Be an innovation leader in your industry.
Be the first to enjoy this major competitive advantage.
Pre-launch access is limited.
Approved pre-launch accounts will receive first year of services free.
You'll make it super-easy for your customers.
No more bothering customers to go to a review site or fill out cumbersome, time-consuming forms to write your business a review that their friends (trust network) will never see. 
Make it super-easy for your customers by instead asking them to share their rating of your business with just a few clicks on their social media – where  their friends who trust them will see it, and where they probably are at the moment they're at your business, too.
We'll make it super-worthwhile for your customers.
We make your customer's rating of your business far more valuable to them than to you – because we pay them for it.
We help people secure, control and earn money with their personal data, and their most monetizable data are their SuperTag ratings (their sentiments, interests and opinions  – their "psychographics"). 
So we make it easy and worthwhile for people to rate and review a lot of things, including your business.
This makes it extremely worthwhile for you.
With people providing analytics consent on all that highly accurate psychographic data they create, you can now use our DataSage Analytics tool to deliver personalised ads with laser precision targeting to niche markets.
Imagine creating ad or marketing campaigns targeted at and delivered only to consumers with very specific tastes.
E.g. – Joe's Diner uses DataSage to find and advertise to new customers for their new "Pineapple and Anchovy Pizza Special", which only gets delivered to people who've explicitly indicated that they love anchovies and pineapple on their pizza.
More for you: get free exposure and trusted influence on social 
media.

By making it easy for your customers to share their rating of your business on their Facebook, Twitter or elsewhere, it gets 
your business extremely valuable but 
free exposure – essentially a free ad – on social media.
More importantly, it gets your business trusted influence 
across your customer's entire friend network.
Enhance your online marketing efforts, effortlessly.
Your business also gets added to the Muuver Business Directory (like Yelp on steroids).
You'll not only get a fully customizable business listing page, but you'll also get a unique and brandable Business DataPage that displays all data about customer sentiment, ratings, reviews, etc. collected from across social media.
Together these pages are highly search engine optimized to get your business even more exposure in the search engines. They also provide very valuable backlinks to your website to help enhance your current SEO and online marketing efforts.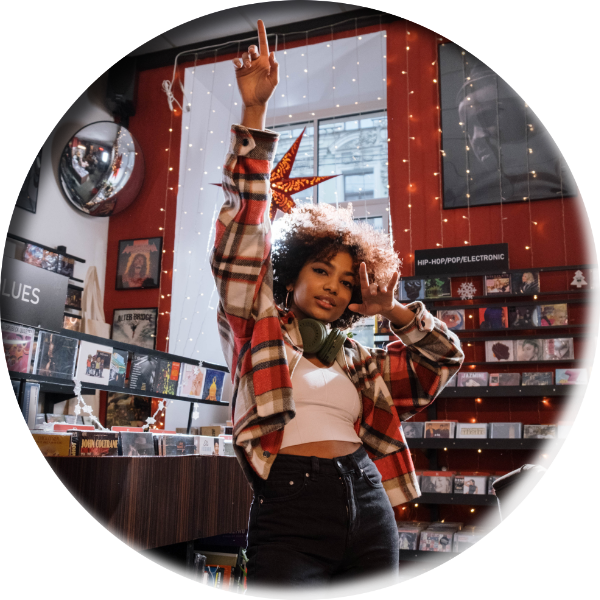 First 1000 businesses to pre-register will receive access FREE FOR 1 YEAR.

Be an innovation leader in your industry.
Be one of the first to enjoy and harness this major competitive advantage.
Pre-register your business risk-free now
Get notified of your access priority status (opens in mid 2022).
First 1000 pre-registered businesses will access free services for 1 year. Pre-register now.